Tailored Coaching for Lasting Transformation
Ascend empowers you to achieve your professional and career goals at an accelerated pace. Through targeted coaching and proven methodologies, you'll gain clarity, focus, and actionable strategies to overcome barriers, seize opportunities, and propel your career forward. With Ascend as your catalyst, you'll experience rapid growth and stand out as a high-achieving executive in your industry.
RETAIN COLIN TODAY
Jonathan Becker
CEO, Thrive Digital
"Colin has been incredibly effective at helping me achieve numerous personal and professional goals. "
ASCEND: THE PREMIER COACHING PROGRAM FOR EXECUTIVES
CERTIFIED LEADERSHIP COACH COLIN COX
WILL EMPOWER YOUR EXECUTIVE PRESENCE, BOOST LEADERSHIP CONFIDENCE, AND ACCELERATE YOUR PROFESSIONAL AND CAREER GOALS.
Having a coach as an external sounding board will rapidly accelerate your growth. Colin is a certified executive coach, CliftonStrengths coach, and Leadership 360 coach. In addition to this, Colin brings his seven years of C-level experience in service of you and your growth.
RETAIN COLIN TODAY
ASCEND: THE PREMIER COACHING PROGRAM FOR EXECUTIVES IS FOR YOU IF YOU WANT TO ...
Improve your self-awareness, confidence, and mindset.
Increase your ability to collaborate, inspire, and drive results.
Accelerate your vision, strategy, and execution.
01
ENHANCED EXECUTIVE PRESENCE
Ascend will help you grow your executive presence, enabling you to project confidence, command respect, and inspire others. By developing your communication skills, body language, and influential presence, you'll make a lasting impact in every interaction and establish yourself as a credible and influential leader.
02
UNSHAKABLE LEADERSHIP CONFIDENCE
Through this coaching program, you will experience a significant increase in leadership confidence. Colin and you will work together to identify and address any self-doubt or limiting beliefs, empowering you to make bold decisions, take calculated risks, and lead with unwavering assurance. You'll develop the confidence to tackle challenges head-on and drive your team towards success.
03
ACCELERATED GOAL ATTAINMENT
Ascend is designed to help you accomplish your professional and career goals more rapidly. With personalized guidance and strategies tailored to your aspirations, you'll gain clarity, focus, and actionable steps to propel your progress. You'll leverage proven techniques and expert insights to overcome obstacles, seize opportunities, and achieve your goals in record time.
04
LONG-TERM SUCCESS AND ADVANCEMENT
By combining executive presence, leadership confidence, and accelerated goal achievement, Ascend will set you on a path towards lasting professional success. You'll not only achieve your immediate objectives but also build a solid foundation for sustained growth and advancement in your career. You'll become a respected leader who consistently delivers results, drives innovation, and inspires others to excel.
01
LEADERSHIP 360 ASSESSMENTS
Gain valuable insights into your leadership strengths and areas for development through comprehensive assessments conducted at the beginning and end of the coaching engagement. These assessments provide a clear baseline and measurable progress towards your growth as a leader.
02
DISCOVERY SESSION
Kickstart your coaching journey with a personalized discovery session. Collaborate with Colin Cox to establish clear goals, define your vision, and create a roadmap for your leadership development. This session sets the foundation for a focused and impactful coaching experience.
03
REGULAR COACHING SESSIONS
Benefit from a series of dedicated coaching sessions tailored to your unique needs. Colin Cox will provide guidance, support, and accountability to help you overcome challenges, capitalize on opportunities, and unlock your leadership potential. These sessions are designed to accelerate your growth and ensure continuous progress towards your goals.
04
UNLIMITED ACCESS TO COLIN COX
Enjoy unlimited access to Colin Cox outside of the scheduled coaching sessions. Whether you need advice, clarification, or support, Colin Cox is just a message or a call away. This ongoing support ensures that you have the guidance and assistance you need throughout your coaching journey.
HEAR WHAT THEY SAY ABOUT THE ASCEND: THE PREMIER COACHING PROGRAM FOR EXECUTIVES
JONATHAN BECKER
CEO, Thrive Digital
Colin has been incredibly effective at helping me achieve numerous personal and professional goals. He's built an incredible process that adds a layer of structure around achieving goals and keeping you accountable to your own progress and development. I never thought I'd work with an executive coach, but now I can't imagine not having Colin as part of my team.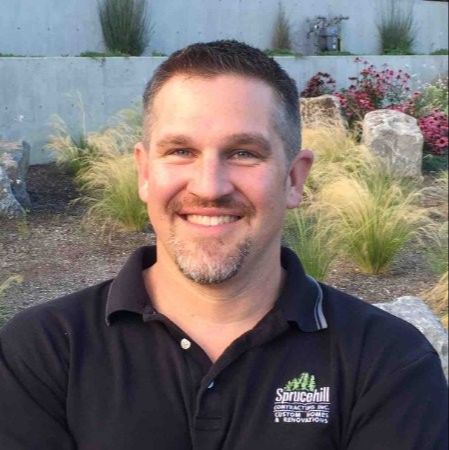 ERIK JENSEN
CEO, Sprucehill
Hiring Colin to work with me on everything I do as the leader of a successful construction company was and is one of the smartest decisions I have made in years. Colin tactfully prods me to re-engage with my own thoughts and challenges me to re-think how I approach and engage with my family, team, and my business without ever making me feel "lesser than. 
FREQUENTLY ASKED QUESTIONS
What can I expect from the coaching sessions?
Can this coaching program benefit leaders in any industry?
Will I have ongoing support outside of coaching sessions?
How can this coaching program help me advance in my career?
Is this coaching program suitable for emerging leaders or is it geared towards experienced executives only?
TRANSFORM YOUR LEADERSHIP ABILITIES, ACCELERATE YOUR CAREER GROWTH, AND ACHIEVE THE SUCCESS YOU DESERVE.
RETAIN COLIN TODAY